It has been a long time since I wrote anything. Life itself can be so full of twists and turns; sometimes you want to be part of the story, or just pull up a chair and watch it. Whilst our new tours and a whole new philosophy is brewing in the kitchen of Volkan's Adventures, I also have this explosive feeling of wanting to express myself and touch base with all our friends, customers, and partners, – with those who love us and also those who do not like us as much.
When I first started 5 years ago (yes, actually we have just fulfilled our 5th year as Volkan's Adventures) I wrote a blog, and used a quote from Rumi, a kind of explanation of how everything began: "Let the beauty of what you love, be what you do.." – (RUMI) It has been like his for me. I honestly love what I do so much. I am literally living my dream. Even though our work and the people we are surrounded with forms much of our lives, it is not the whole of us. We also have a personal life, a winter life, sometimes a tough life. We have our bills to pay, our sorrows and griefs – and we have our lessons to learn. After all, as the French say "Experience is a cruel teacher; it gives the exam first and then it teaches" In the past 5 years we have learned so much, the hard way. We have met so many people, we have made a great connection with most, and some we have become incredibly close friends with. Others we have fallen out with. For a very few, we never liked each other from the beginning. We have made mistakes, some of them big mistakes. However, we apologised and always tried so hard to make it right. We have also done so many great things.  Our team members, partners, friends, brothers and sisters have made so many great memories together.
2019 has been a difficult time for everyone in tourism. Holiday makers, industry workers, and everyone affected by the TC bankruptcy. Within Volkan's Adventures, we too had our share of bad luck, both as a business and in our personal lives. However, we tried so hard, all of us, to deliver what we had promised to our customers and do it sincerely from the heart. We are so grateful to every single one of the people we have met and shared our moments with. Without you, we would not have the will to get up every day, to forget about the problems, and be happy that you are happy.  In return, we have received amazing true friendships.
2020 will be a special year for us at Volkan's Adventures. It is like odd and even years for wines or in olive production, – one year can be good and the next is not. Like plants, you need to mature, experience the summer and winter, listen, learn, wait, brew and flower. 2020 will be a shell-changing year for us. Now we feel like we have listened, observed, experienced, examined and learned, more than we knew before. So in our 6th year, we have both the experience and dynamism at Volkan's Adventures. We have tried so many ideas, many worked and some did not. Some worked well sometimes, but not at other times. So this upcoming year we will focus on everything we have learned. More on the philosophy and concept rather than number of tours. We will introduce some new ideas, and they have been tested and planned very well. We will improve the comfort and design of our classic tours, adding touches from what we learned from listening to our guests.
We will continue our partnerships with our brothers and sisters, who form Volkan's Adventures: Ahmet Sayılan (my true brother), Mutlu Deniz (my brother and protective angel), Murat and Sidika (my family), Ahmet Uyar (a true friend for life), Ogulcan and Mucahit (crystal kids, beautiful young souls who are future of Volkan's Adventures). Also, of course, Joanne Sparrow (and her beloved husband Tom Sparrow) –  a true sister, sometimes brother, sometimes mother, my dearest dearest friend of both the good days and bad days, and whom I love and trust.  Above all, the foundation of both my life and Volkan's Adventures, the one and only woman of my life, my Mum, Gülcan Yen.  There are, of course many others – all the drivers, deck men, families we visit, restaurants, waiters, hotel owners – so many wonderful people who make everything possible.
Our dear friends, as we are growing our new tours and concepts for the new season, we want to thank you for being our friends and guests. Thank you for your support through the thick and thin. Thank you for trusting us with your precious times. Without you we would need proper jobs !
We plan to launch our new tours in mid January. We need time to perfect everything for you. In the mean time we would like to give you a gift back. Something you can look forward to or you can pass as a gift to your loved ones or treat yourself. To celebrate our 6th year, and the whole new Volkan's Adventures in 2020 Summer Season we will hold a raffle for limited number of tickets that everyone will win. There are total 100 tickets for sale and we have 100 wonderful prizes to win on top of the £100 worth of Volkan's Adventures tour gift voucher.
This is how it will work: there are prizes with values ranging from 500 gbp to 15 gbp. Each participant will win a minimum of £15 worth of Volkan's Adventures tours. Each entry ticket will cost £100. So if you win the lowest prize, you will have £115 to spend with Volkan's Adventures. You can buy as many tickets as you want and prizes will be valid for 2 years, totally transferable to anyone you want. We will make a live draw on the afternoon of December 31st, so you will have one more reason to celebrate on New Year's Eve.
Let's take a look at all the prizes to win:
(please note, your £100 is worth £100 at Volkan's Adventures on top of the prize you win.)
X1 – One week retreat holiday of your choice at Spectrum Turkey
X1 – One week holiday for 2 people (shared room) at Dalyan Live Hotel
X1 – One week holiday for 2 people (shared room) at Myra Hotel
X1 – Private Gocek Boat Trip – For up to 12 People
X1 – Private Dalyan Boat Trip – For up to 12 People
X1 – Private 8 Hours Land Tour – For up to 4 people
X5 – Beyond The 12 Islands Deluxe Tour (for 2 people)
X5 – Noon to Moon Deluxe Boat Trip (for 2 people)
X5 – Evening Wine Tasting Boat Trip (for 2 people)
X5 – Any Dalyan Boat Trip (For 2 people)
X5 – Return Dalaman Airport Transfers (for up to 6 people)
X5 – Dinner for 2 people with bottle of wine at Olive Restaurant
X5 – Night at Jazz Bar (each £50 value, no matter how many guests)
X2 – Spa and massage day at Mimi's Beauty Center
X5 – £50 winnings at Volkan's Adventures Tours
X10 – £40 winnings at Volkan's Adventures Tours
X15 – £30 winnings at Volkan's Adventures Tours
X15 – £20 winnings at Volkan's Adventures Tours
X15 – £15 winnings at Volkan's Adventures Tours
Please email us or message us for more details and purchase requests. We will assist you with the best hassle-free payment option and we will email you your raffle cards and prizes.
Wishing you all a very Merry Christmas and a very Happy, Healthy and Prosperous New Year.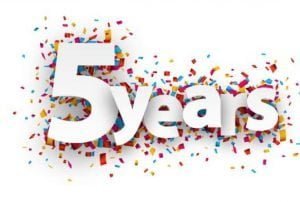 Email: info@volkansadventures.com
Facebook: /volkansadventures
Volkan & The Team