Icli Kofte (pronounced: each-lee koefthe) meaning stuffed meatballs is one of my favourite dishes. As you may already know and explained before on our Traditional Recipes from Turkish Cuisine post, Turkish Cuisine is a mixture of recipes inherited from many different regions. Icli Kofte, as its known in Turkish, is more widely know as Kibbe, Kibbeh or Kebbah around the world and it is a Levantine dish made of bulgur, minced onions, and finely ground lean beef, lamb, goat or camel meat with Middle-Eastern spices.
As the recipe and way of cooking may differ from region to region, in Turkey we would know 2 main variants as fried and boiled. Both are great but because I prefer the boiled and it is healthier, today I will give you the recipe of boiled icli kofte, which represents the Southeastern region of Turkey and more specifically cities of Antakya, Antep and Adana.
Please don't forget to let me know how did it go and if you enjoyed your Icli Koftes 🙂 Bon appetite xx
Ingredients;
1 table spoon butter
2 medium onion – finely chopped
500 grams minced meat
Salt
Pepper
1 ½ cups walnuts – finely chopped
For the dough;
2 ¾ cups fine bulgur
Salt
1 egg
¼ cup semolina
Water
For sauce;
3 table spoon butter
Ground red hot pepper
Directions;
In a pan melt butter, add onions and sauté. Once the onions are softened add minced meat season with spices and sauté until cooked. Add finely chopped walnuts stir and set aside to cool.
For the doug, place fine bulgur in a mixing bowl and pour hot water till covers it all. Wait till bulgur is cooked. Add semolina while the bulgur is still warm, add salt and knead till all ingredients are combined. Add some water while kneading and the mixt
ure should become a soft dough. It will take approximately 10 to 15 minutes.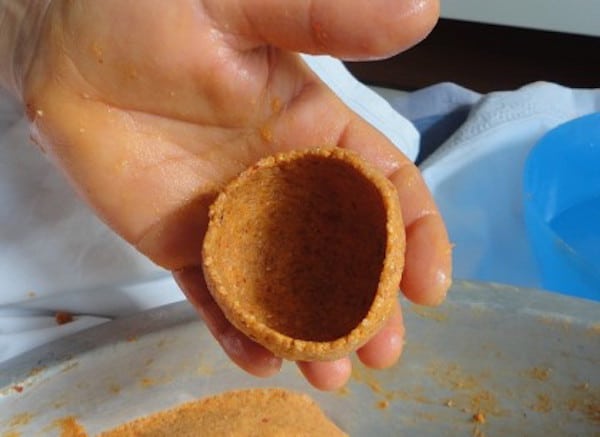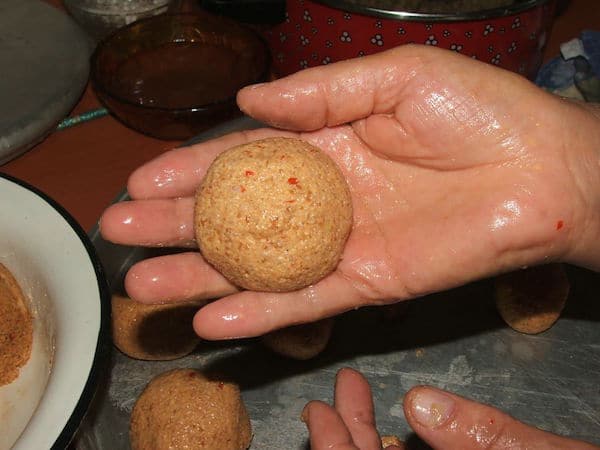 To demonstrate; take a piece of dough and roll about a size of a walnut. By using your fingers press the middle and make cups from the dough. While shaping the cups do not forget to wet your hands with water. This way you will work on the dough easily pour some minced meat mixture in the dough cups and close them with your hands. Prepare all the köfte's as described.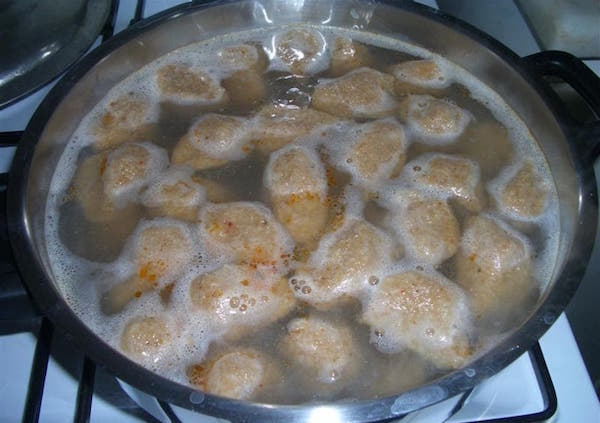 To cook the köftes. Boil water in a large cooking pan. Add salt and köftes. Remove köftes from the boiling water once they come up to the surface. Place köfte on a clean paper towel to drain. Once you cook all the köftes place them on a serving plate. Then, melt butter in a pan. Add spices mix and pour melted butter on the köftes and serve.
Afiyet olsun 😉