These delicious ice lollies should help cool you down this summer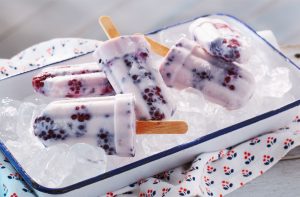 You will need:
125g of caster sugar
1 lemon
250g of mulberries (or other soft fruit)
400g of yoghurt
2 teaspoons of rose water (or a handful of rose petals)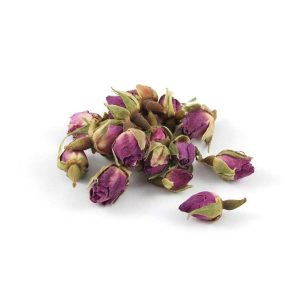 Pour the sugar into a small pan and add 100ml water. Peel 4 large slices of zest from the lemon; add to the pan.
Bring to the boil and simmer gently.  Shake the pan but don't stir until the sugar has dissolved.
Set aside to cool.
Place 2-3 mulberries into 8 x 100ml ice lolly moulds. Put the rest into a bowl and lightly mash with a fork.
Pour the yoghurt into a separate bowl and add the juice of ½ a lemon and the rose water, to taste.
Remove the zest then stir in the cooled sugar syrup.
Add the mashed mulberries and mix.
Pour into the moulds, add sticks and freeze for 4 hours, or overnight.
Serve and enjoy!