The Blue Flag award programme is operated by the Foundation for Environmental Education and is headquartered in Copenhagen, Denmark. It is known throughout the world as a standard for beaches. In order to qualify for this prestigious award, a series of stringent environmental, educational, safety-related and access-related criteria must be met and maintained.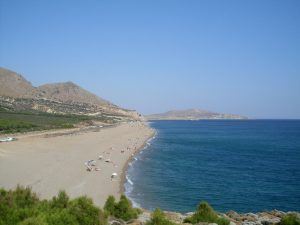 The Blue Flag International Jury announced its 2016 awards last week. Turkey held on to its world ranking, winning the second highest number of Blue Flag beaches. This included the addition of two new beaches – Fener Beach, Bodrum and Sheraton Grand Samsun Hotel Beach, in the northern Black Sea city of Samsun. After Spain, which has 588 Blue Flag beaches, Turkey has 444 Blue Flag beaches, ranking second among 50 countries.
Marinas are also included within the Blue Flag awards and Turkey has 21 marinas which have also received Blue Flag titles this year.
Turkey joined the Blue Flag program in 1993 and has continued to grow and expand it's awards. Turkey had 383 Blue Flag beaches in 2014. The coastal city of Antalya has the most blue flag beaches with 201 followed by Muğla with 100 and İzmir with 47.
To fully comply with Blue Flag criteria, lifeguards must be present at the beaches, while swimming and water sports areas are kept in separate areas. This is paramount for safety but also for noise pollution. Seawater analysis is carried out every 15 days during the holiday season and all Blue Flags are awarded one season at a time. If the criteria are not fulfilled during the season or the conditions change, the Blue Flag can be withdrawn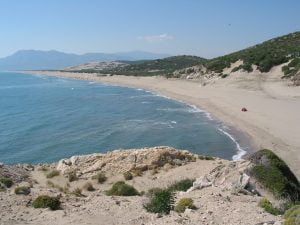 If you would like to visit a country with some of the best beaches in the world grab your suitcase and come to Turkey. Crystal clear waters, coves, sandy beaches, and all bathed in shining sunshine.
Antalya: Antalya, also known as the Turkish Riviera is the most stunning part of Turkey's Mediterranean coast with its perfect sun, endless clean beaches, luxury resorts, nature and history.
Mugla:Mugla has some of the most popular beaches of Turkey and with many beaches awarded with the blue flag.
Izmir:Izmir, the southern Aegean city, has numerous clean beaches that have been awarded with the blue flag. Excellent white beaches, crystal clear waters and sun.
Aydin:Aydin has numerous beautiful beaches awarded with the blue flag certification.
Mersin:Mersin, on the eastern Mediterranean coastline of Turkey, has a very long coastline extending from the city centre out towards the west. Mersin attract lots of tourists with its blue flag beaches and undiscovered beaches.
Adana:Adana has just 1 beach awarded with the blue flag.
 Balikesir:Balikesir has many beaches awarded with the blue flag.
Canakkale:Canakkale has several beaches awarded with the blue flag.
The other blue flag beaches all along the coast of Turkey; 5 beaches in Istanbul, 2 beaches in Tekirdag, 1 beach in Edirne, 1 beach in Duzce, 3 beaches in Kocaeli, 6 beaches in Ordu, 4 beaches in Samsun.
SaveSave