Sea turtles are one of the oldest species alive on the planet earth. It is essential that they are protected and treated in case of injury in order to ensure the continuation of the species. In America, Mexico and Brazil, where the beaches are 40-50 km long, there are sea turtle research and treatment centres at almost all of the beaches. In the Mediterranean, there are Sea Turtle treatment centres in Italy, Greece and Israel. The fact that such a centre (DEKAMER – Dalyan Turtle Hospital) was founded in Dalyan, at Iztuzu Beach, and was chosen the "Best Open Air Zone of Europe'', is significant in terms of promoting Turkey's reputation.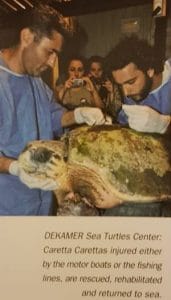 The Sea Turtles Research, Rescue and Rehabilitation Centre DEKAMER) was established as a unique contract between the Social Environmental Protection Agency of the Ministry of the Environment and Forestry (EPASA); Directorate-General of Environmental Protection and National Reserves, the Municipality of Dalyan and Pamukkale University. Its regulations were approved, observing this precedent of setting protocol by the Higher Education Council within the bills of Pamukkale University, which were enforced on 7th October 2009.
26 injured sea turtles were brought to DEKAMER (Dalyan Turtle Hospital) in the first year. 20 of these were successfully treated and released back to the sea. Unfortunately 6 could not be saved. The centre continues its training activities to promote "public awareness towards preservation which is one of its missions. Especially in the summer season when there are many visitors, people are invited to see the premises and are given information on the works carried out, with brochures and films also made to enlighten the public. Captain June's (June Haimoff) hard work was officially recognized by Queen Elizabeth II, appointing her a Member of the Order of the British Empire for her immense efforts and service to environmental conservation and the protection of endangered turtles in Turkey.
Ulrike Schreiber, a German volunteer and former member of her country's parliament lives in Dalyan and is passionately dedicated to its environmental concerns and development.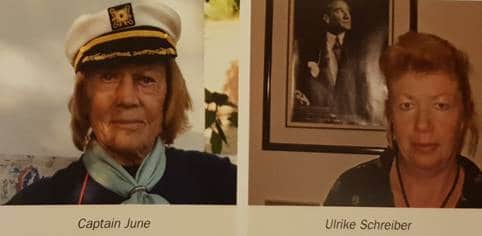 Source: Koycegiz – Dalyan A Journey Through History Within The Labyrinth of Nature, (pages: 106-107), Altan Türe, 2011, Faya Kültürel Yayınları