When the Ottoman Empire, despite its many victories was ultimately defeated in the first World War, the Armistice of Mudros was unwillingly signed and the whole of Mugla Province was left to the Italian forces. Interested in the rich chrome deposits in Köycegiz and its vicinity, the Italians placed a small garrison in Köycegiz to control the region. Although in occupation, the Italians treated the locals and Ottoman officers fairly, (even turning a blind eye to the organisation of the National Forces), and quietly after the War of Independence.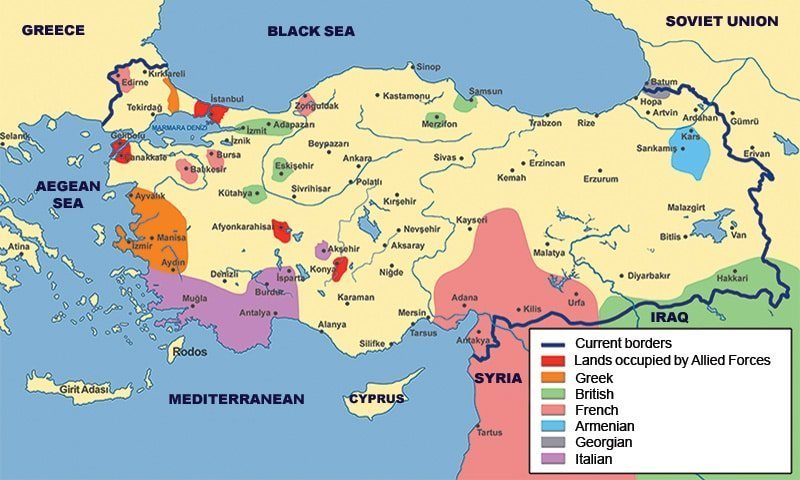 The "Population Exchange" article of the Treaty of Lausanne signed in 1924 between the Republic of Turkey, (victorious in the War of Independence), and the Allies initiated a significant movement of population in Anatolia as well as in Greece and the Aegean Islands. The entire Greek population of Anatolia apart from the Greeks of Istanbul, emigrated to Greece while all Turks and Muslims in Greece and the islands she controlled, apart from the Turks in Western Thrace, were forced to emigrate to Anatolia.
TIP: You can visit Mugla and learn more of the history of the region in our Mugla Undiscovered tour.
Regretfully, the Greek population of Dalyan left the land on which they were born to begin a new life in Athens and in Aegean islands such as Samos and Symi. One of the buildings left to Dalyan by the Greek population was a large monastery close to the present health centre. The monastery was used as a primary school for a period, but was later demolished. Another religious edifice left is a small church with a single dome, located on the western shore of the Dalyan river and which still stands.
In addition to those who moved from Greece, Rhodes, Crete and other Aegean islands to Anatolia during the exchange, families that came from cities nearby such as Mugla, Marmaris and Fethiye well as those from other parts of the Aegean region and Eastern Anatolia, formed the core of the present population. The settling of 68 Bulgarian Turks who were forced to emigrate to Turkey in 1950, and the addition of 14 families in 1951 during the political ion between Turkey and Bulgaria (1944-1952] formed the last mass migration. (Karaagaç 2006)
More articles on this subject:
Source: Koycegiz – Dalyan A Journey Through History Within The Labyrinth of Nature, (pages: 77), Altan Türe, 2011, Faya Kültürel Yayınları