Bringing Service to Mugla Foundation held a sealed bid for operating a ferry on Dalyan River between Dalyan and Candir villages and Dalyan Boats Cooperation has won the bid. With this project the two sides of Dalyan will be connected with a ferry service that will allow cars and tractors cross to the other side of the river. The project has also been approved by Mugla governor and Dalyan Boats Cooperation is appointed to manage the project.
According to the project, a ferry built by Dalyan Boats Cooperation will carry vehicles, cargo load and people between Deniz Kizi Restaurant and Candir district on the other side for a fee that will be adjusted according to inflation rate every year.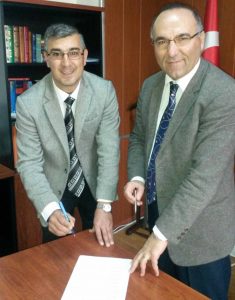 Upon the best bid given by Dalyan Boats Cooperation, a protocol is signed between Bringing Service to Mugla Foundation represented by deputy governor of Mugla Mr. Kamil Koten and Dalyan Boats Cooperation represented by President of the cooperation Atilla Gultekin.
Mr Gultekin said that upon signing the protocol, the process of building the ferry has started. He also said "A dream that has been long existed to connect two sides of Dalyan by a bridge or ferry has finally came true with attempts of our cooperation. Upon completion of the project, Dalyan and Ortaca will be connected to Candir, Sultaniye, Ekincik and other agricultural areas such as Horozlar, Gedikpasa and Gokcukur, where many farmers who live in Dalyan have lands. People will be able to cross to the other side with their vehicles, tractors and will be able to carry goods with the ferry." He added that Bringing Service to Mugla Foundation were appointed by the central government to organise the project and sealed bid, upon winning the bid they were appointed and signed the protocol, now on first general board meeting they will get the permission to start building the ferry.
The president of Dalyan Boats Cooperation said that their purpose was not to make profit but bring service to public. He said "Our aim is to provide a fast access to the other side. Ambulances and firefighters will be able to reach other side, especially Candir village in a very short time. last year a daughter of one of our members had an accident on the Caunos hill and because ambulance could not reach there shortly she almost died of bleeding. Currently an ambulance from Koycegiz can reach that region in 45 minutes. After the ferry this will take only 5 minutes. Even this one example explains the importance and urgency of the project."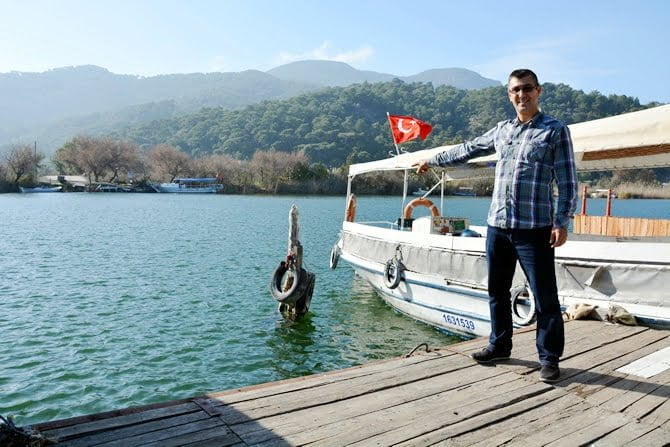 Source: Ihlas News Agency & Guney Ege Newspaper
Reporter: Cihat Cura