---
 Is it safe to go to Turkey? Is there a war in Turkey? Would i jeopardise safety of my family if we holidayed in Turkey? How safe is Dalyan?
---
Yes, you read it right. If visiting Turkey this summer or ever is in your holiday agenda, you should hear what i have to say and think twice before you jump on that plane. And oh, if you are not planning to come to Turkey for any reason or if the thought had never crossed your mind, you should read this post to the end so you know what you are not missing.
Recent developments in Turkey and the feeling i get in Dalyan from locals, business owners, expats and those stay actively in connection with Dalyan makes me come to a conclusion that anyone even slightly considering coming to Dalyan this summer or ever should definitely think twice about their decision.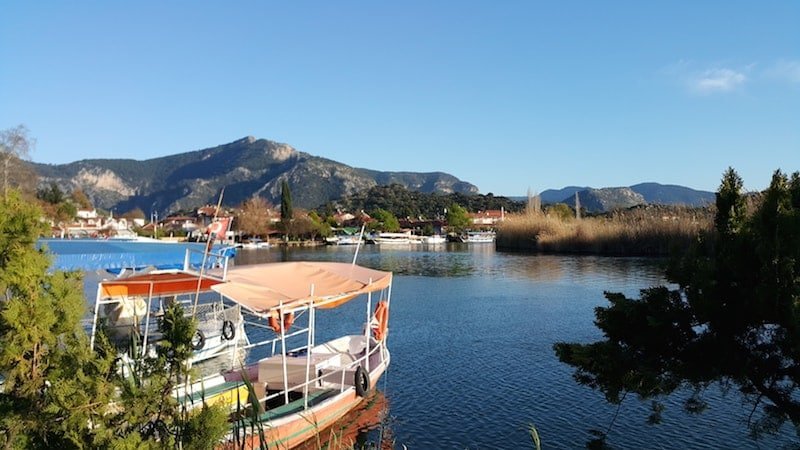 I have been thinking, reading, researching and really working hard to have a grip on everything that is going around the world. I am trying my best to find that one article or footage from an insider to get the real story behind the filters of media. Social media, if used wisely and sophisticatedly, and I am not talking about posting on Facebook what you have eaten that day, as a whole can be an enormous power for those who has something to say and needs the world to hear it.  I mean as diluted as information on internet can be, especially blog content servers or articles of independent bloggers are a powerful source of distributing sophisticated ideas, information and news. Everything is filtered automatically by the relevance and importance of the subject combined with interest it creates to people with total objectivity. Being quite involved with web applications, I can say that google bots have sufficient intelligence these days to tell a good, quality article from one another and it does this with an objectivity that no being with a soul can achieve.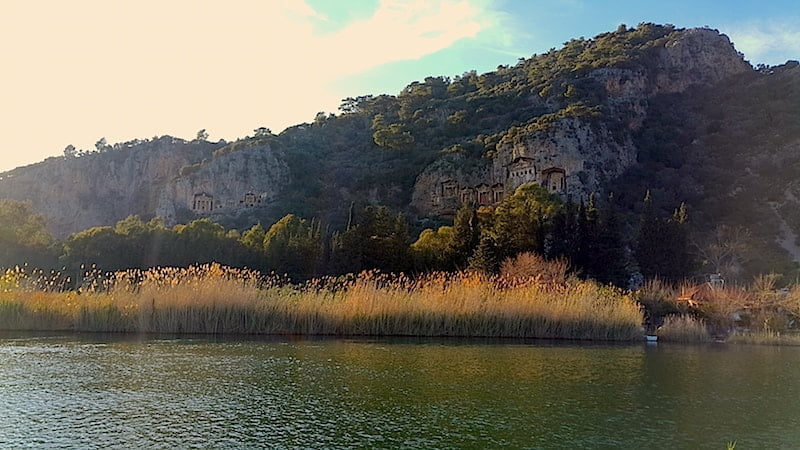 Its not just internet or social media suffers from the hunger of genuine approach that is not solely directed on counting clicks and making money, unfortunately its everywhere. Running after money and manipulating masses of people's minds without considering the harm they are doing to the souls of people, the earth and cosmos is all around us. We see it on internet, TV, shopping malls and we feel the destruction it can cause when it leads to people even killing each other for the sake of money or oil.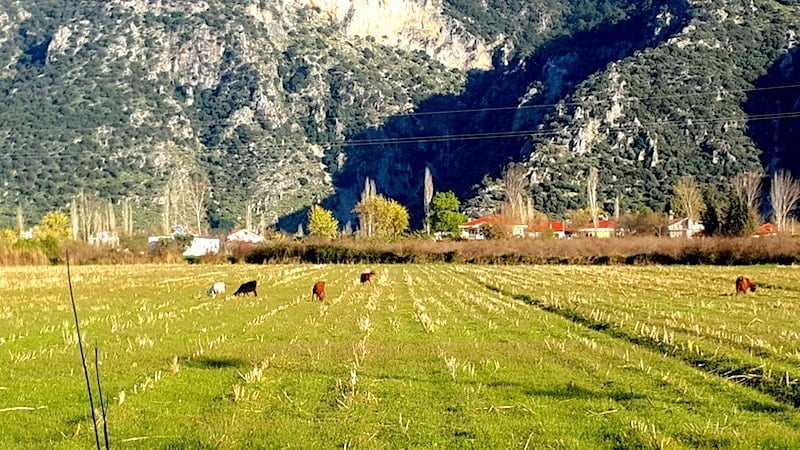 If there is something wrong with this earth, everyone has its share in it. If everyone and all countries were so social and put other's well being before themselves, all we had to talk about now would be the rain in England and sunny summers in Dalyan. But no, there are bad, manipulative and greedy people too. They are not as many as good people but because fighting is not in the good, it always waits to the last reserve to strike back, which is not a smart move if you are in a fight. Therefore we always need way more good people for one bad person. That one bad person with his greed can easily manipulate those who are open to manipulation because they are poor and in need or brain washed by the system.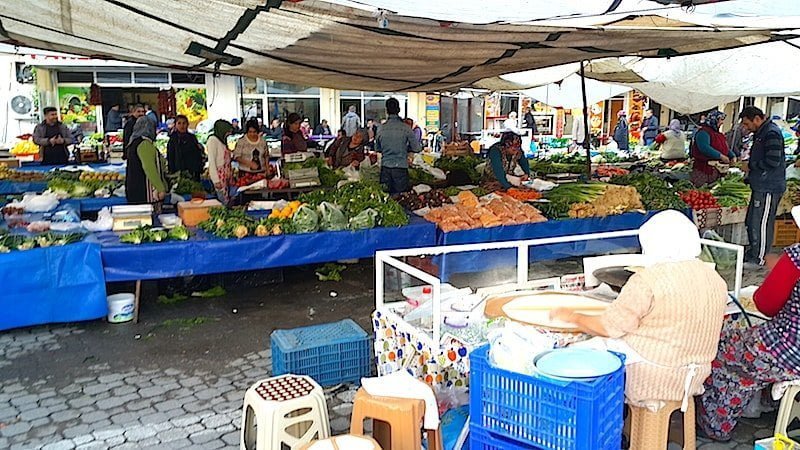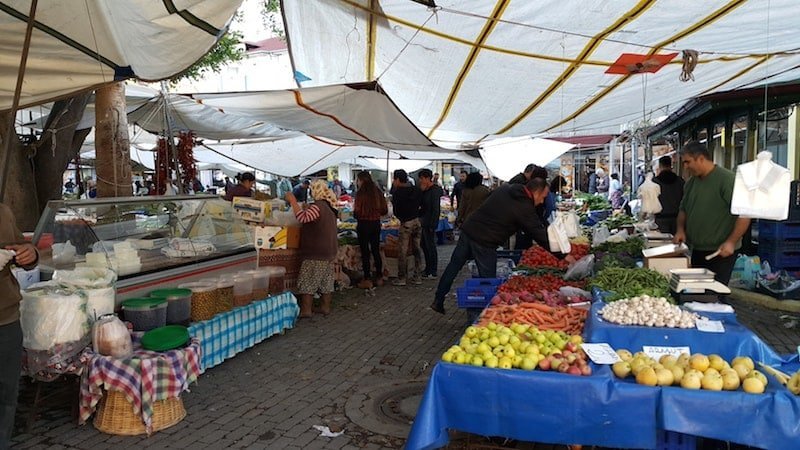 What has been going on in Syria now was foreseen years ago. ISIS were created by western world and backed to do exactly what it did until it got out of hand. However that was expected too because it always happens like that. You create a contra-guerilla within an area to control whats under the ground until you get there after you are done with your previous subject, and by the time its right time and there is enough chaos for you to step in and say: "Hey, fight is over now. I am gonna take this oil you are fighting for and i will give you each a tiny equal part so you won't fight. Who ever has a an objection to this gets to be hanged first." In that kind of environment, where power games between empires go around in your neighbourhood, it is not easy or possible to be just a simple person with a family. One day you have a family, working or farming your land quietly and peacefully and next day you find yourself with a machine gun in your hands ordered to go fight "the devil"! before it comes into your house and behead you and rape your wife and children in front of your eyes.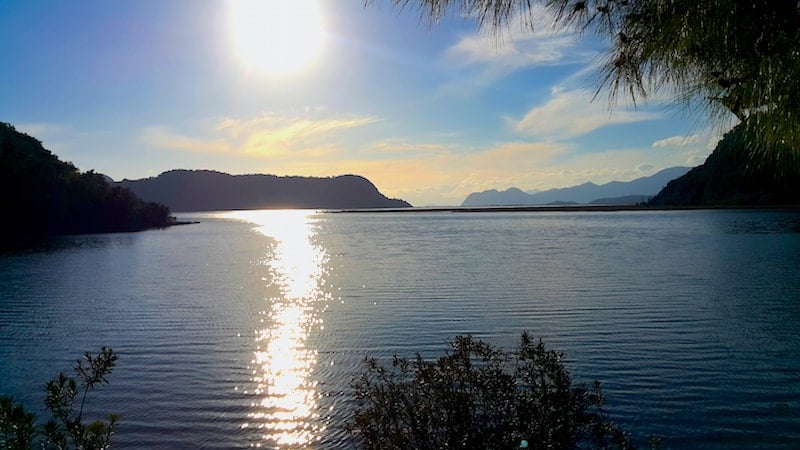 When you emphesize with those people, you can not help but worry for your own family, friends and your country. What if all that evil comes here one day and masses with my family? Even the thought of it is terrible, let alone millions who are actually living this nigh mate right now. Sometimes I think we are lucky in Turkey by not having any big oil reserves. So yes, those anyone who thought there is an oil in Turkey and that they should come here to get their hands on that, please don't bother because even if there is any petrol under Turkey, its under thousands of meters of volcanic mountain chains that makes it economically impossible to unearth. So if anyone out there not aware of this and plan to come to Turkey to create chaos and terrorism to get benefits of oil, think twice. We do not have oil and that is why even though our eastern borders has always been a war zone, it stays clear from Turkey because we don't have anything worth the trouble.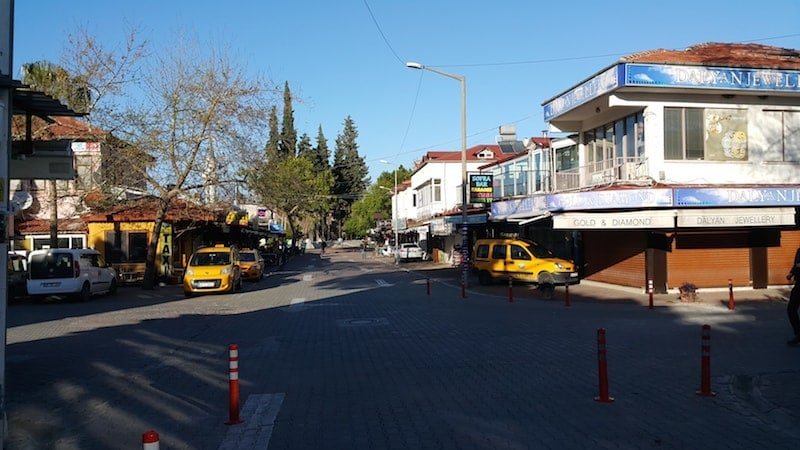 The reason warlords stay away from Turkey is not only because we have no oil. Turkish armed forces has centuries long history and today Turkey employs one of the biggest armies in the world, has a modern navy and airforce, is capable of manufacturing its own heavy weapons, tanks, war jets and submarines. Turkey is considered 10th strongest military power in the world and hold an irrevocable membership in NATO. Ever since our NATO membership in 1952, the North Atlantic Alliance has played a central role in Turkey's security and contributed to its integration with the Euro-Atlantic community. Turkey, in return, has successfully assumed its responsibilities in defending the common values of the Alliance. In short, it is not that easy to just walk over Turkey and start a war. This would mean starting a war with an unarguable power of NATO and its alliances. So there is no war in Turkey and lets hope there won't be one ever as it would mean war in England, Germany, Netherlands, Belgium, USA and every other NATO member state. So if you are looking for action, hoping that you would see couple missiles flying or war jets dog fighting, sorry no chance. We haven't seen any war here since the WW1 and we hope not to see ever again.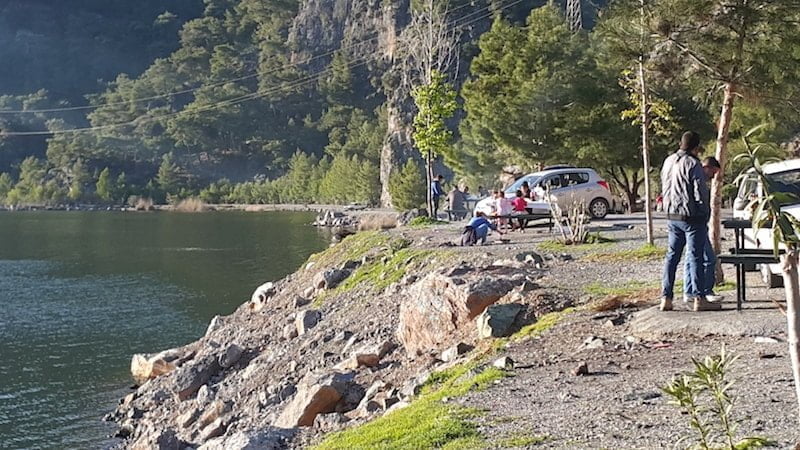 Turkey has a quite interesting and complex historical background in means of bringing a very diverse combination of people with different religious, racial, geographical and cultural background. Anyone who lived under Ottoman Empire and later in Republic of Turkey is considered Turk whether they are being Kurds or Arabs from Southern Caucus and Mesopotamia, Sephardi Jews who were encouraged to migrate by Ottoman Empire for centuries, nomad Turks who migrated from Central and Northeast Asia, Roman Greeks, Afro-Turks who settled in Ottoman Empire where slavery was banned, Armenians, Chechens, Bulgarians and so on. Many different cultures, religions, colours and races living together under one social identity has created a very tolerant environment to differences. Turkey is a colourful country with its culture and famous Turkish hospitality never fails to surprise you with its genuine and open hearted welcome. Dalyan is a great example of this diversity with its people. There are Turks, Kurds, Arabs, Yoruks, Caucasians, Istanbulians… living and working together happily in this small, peaceful Mediterranean town. This what makes Turkey an interesting destination, a place you would be surrounded with multi colours of culture, immense history, beautiful geography and climate. So if you are one of those who seek to stay in your hotel room, not interested in meeting locals who will share the best of everything they have with you, nor interested in history, natural beauties or don't like blue skies with sunshine, fresh food cooked with ancient recipes, clean air, genuine hospitality and history at every step you take, than you should definitely consider not coming to Turkey and perhaps just book a 5 star hotel in a nearest big city in your own country.
So if everything is peachy and pink, why all the fuss is and who is detonating the bombs in recent attacks in Ankara and Istanbul? Just as it would happen in any other country that mix of religions and cultures live together (i.e: IRA, ETA), we have our own disagreements amongst us. The arguments between Kurds and Turks at the government level has been going on since 14th century. Establishment of Turkish Republic after the fall of Ottoman Empire was not an easy job and it has its own glitches. Kurds feel that they were not given the land they were promised before the independence war and assimilation politics of the government had lead to establishment of PKK (Free Kurdistan Party armed Forces – considered a terrorist group by Turkish government and other countries in the world) I am not going to go in detail about the disagreements among Turks and Kurds here as it has to be looked in detail and carefully with aspects of historical events but all I can say is that the acts of PKK aimed towards the Turkish Armed Forces and not civilians or tourists.
It breaks my heart to see that people are put off to come to Turkey because of security reasons. Really we are living here as happily and secure as anyone would in any part of the world. Unfortunately the current threat on humanity exist anywhere in the world  but i can not think of a safer and more peaceful place than Dalyan.
If you are not planning to come to Turkey because you think it is not safe or if you have never been here and don't know much about Turkey and Dalyan, please think twice and get all the facts before you cancel it out. We would want everyone who would consider coming to Turkey to have the clearest information and facts to help them make their own decision. I would strongly encourage anyone to be informed and think twice before they come to conclusions as there is so much of beauty to miss if you don't come and join us this summer.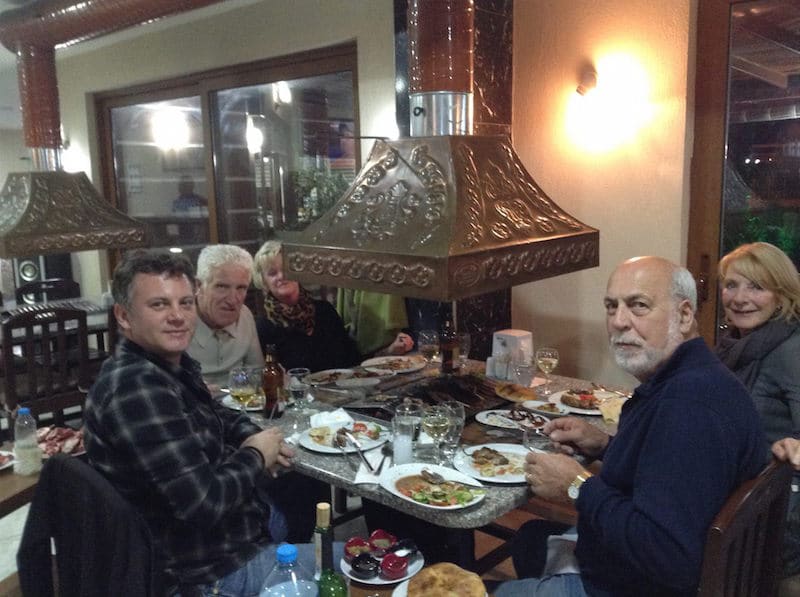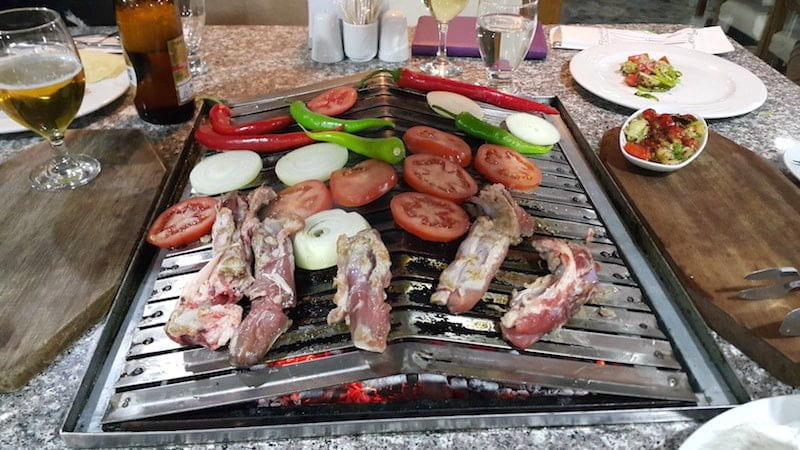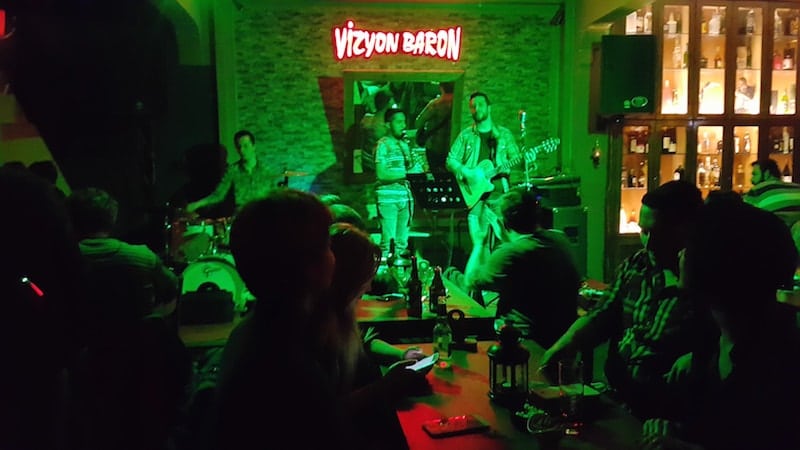 Please feel free to comment, ask questions or share your thoughts below. Looking forward to seeing you here in Dalyan and sharing all the beauties that come with it.
With peace and love,
Volkan
TIP: You can find vast amount of information about the History, Culture, Food, Flora and Fauna, Things to Do, Practical Information, Geography of this "Bouquet of Beauties" Dalyan as well as Restaurant, Accommodation and Cafes & Bars and may more suggestions on our very well organized Guide section