Mücver is generally a vegetable patty that can be prepared with different choices of vegetable. The most common way is to use zucchinis and than fried. However today we will share a Mücver recipe that is prepared with cauliflowers and baked instead of fried. Mücver, using different ingredients and vegetables, can be found in almost every region in Turkey. However it is widely and mostly used in Aegean region, which is rich with vegetable and herbs used in the kitchen therefore we will clarify this dish under Aegean, but again it can be seen in almost every home cooking from east to west, north to south in Turkey. You can learn to cook dishes like this with turkish families in our fantastic Village Life tour, taking you on an adventure into the heart of authentic turkish life.
Hope you will enjoy it. Afiyet olsun :=)
Ingredients;
750 grams cauliflower –cooked
3 green onions – finely chopped
½ batch parsley – finely chopped
3 eggs
4 table spoon flour
Salt
Pepper
For the sauce;
4 table spoon yogurt
1 clove garlic – mashed
1 pinch ground mint
Directions;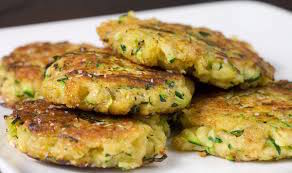 In a bowl mash cauliflower, add all the ingredients and mix till well combined.
Place parchment paper on your baking tray and by using a table spoon place lumps
of the mixture on a tray and flatten a little with the back of the spoon. Bake in 180 C preheated oven for 15- 20 minutes and your patties are ready.
For the sauce mix garlic and yogurt, sprinkle some mint on top and serve with the patties.
Afiyet olsun 🙂
Don't forget to let us know how did it go and share some pictures. Looking forward to hear your feedback and questions if you have any.